09:30 - 10:45
Keynote 8: The Next Unicorn
Auditorium 1
10:45 - 11:15
Networking Break
11:15 - 12:15
Media & Entertainment: Tips and Tricks for 5G and the Network Edge
Immersive Content
Auditorium 2
Future digital success for Media & Entertainment companies will only be realized with the power of the 5G network and the intelligence at the edge
11:15 – 12:15
Can the First True Digital Societies be 'Emerging Markets'?
Disruptive Innovation
Auditorium 3
Society is changing fast everywhere, but in very different ways. Can emerging markets leapfrog developed markets to create truly digital societies?Have your say here.
11:15 - 12:15
AI, Machine Learning and Your Access Network(s)
Connectivity
Auditorium 4
Network operators need to be able to respond quickly to unexpected, unfamiliar and unforeseen dilemmas with smart decisions if new digital business models are to succeed.
11:15 - 12:15
The Future of Digital Humanitarian Response: Partnership & Innovation
Digital Wellness
Auditorium 5
Mobile is being used to provide a range of essential healthcare services including humanitarian assistance during epidemics and natural disasters.
12:15 - 12:30
Networking Break
12:30 - 13:30
The Cost of Mobile Content: Creation and Distribution
Immersive Content
Auditorium 2
With the demand for content being greater than ever, are the significant investments being made to optimize the consumer's experience really worth it?
12:30 - 13:30
Social Innovation and the Disruptive Power of Movements
Disruptive Innovation
Auditorium 3
'Doing good business by doing good' seems like the sane response to cynicism and outrage today. We examine how to integrate social innovation into companies.
12:30 - 13:30
What is the Role of the Telco in the IoT Value Chain?
Connectivity
Auditorium 4
Responding to the changing connectivity demands of an IoT world, how can operators prepare to meet enterprise needs?
12:30 - 13:30
Demos: Battle of the Health Apps
Digital Wellness
Auditorium 5
There has been an explosion in health & wellness apps and investment into the digital health space – watch some of the most exciting and disruptive apps battle it out.
13:30 - 14:30
Networking Lunch
14:30 - 15:30
Utilizing Data to Advance the Media & Entertainment Industry
Immersive Content
Auditorium 2
With over 80% of Media & Entertainment companies expanding their analytics capabilities, will they be agile enough to adapt to rapid changes and innovations?
14:30 - 15:30
Disruptive Innovation in Transport: Future Mobility
Disruptive Innovation
Auditorium 3
Change is coming in how we travel across urban, suburban and rural areas. How we coordinate these elements will determine our future societies.
14:30 - 15:30
Intersection of AI + Blockchain
AI
Auditorium 4
This session will deliver clarity on the opportunities at the intersection of AI and Blockchain, providing a vision for how this combination of technologies could potentially be used to great effect by the mobile industry.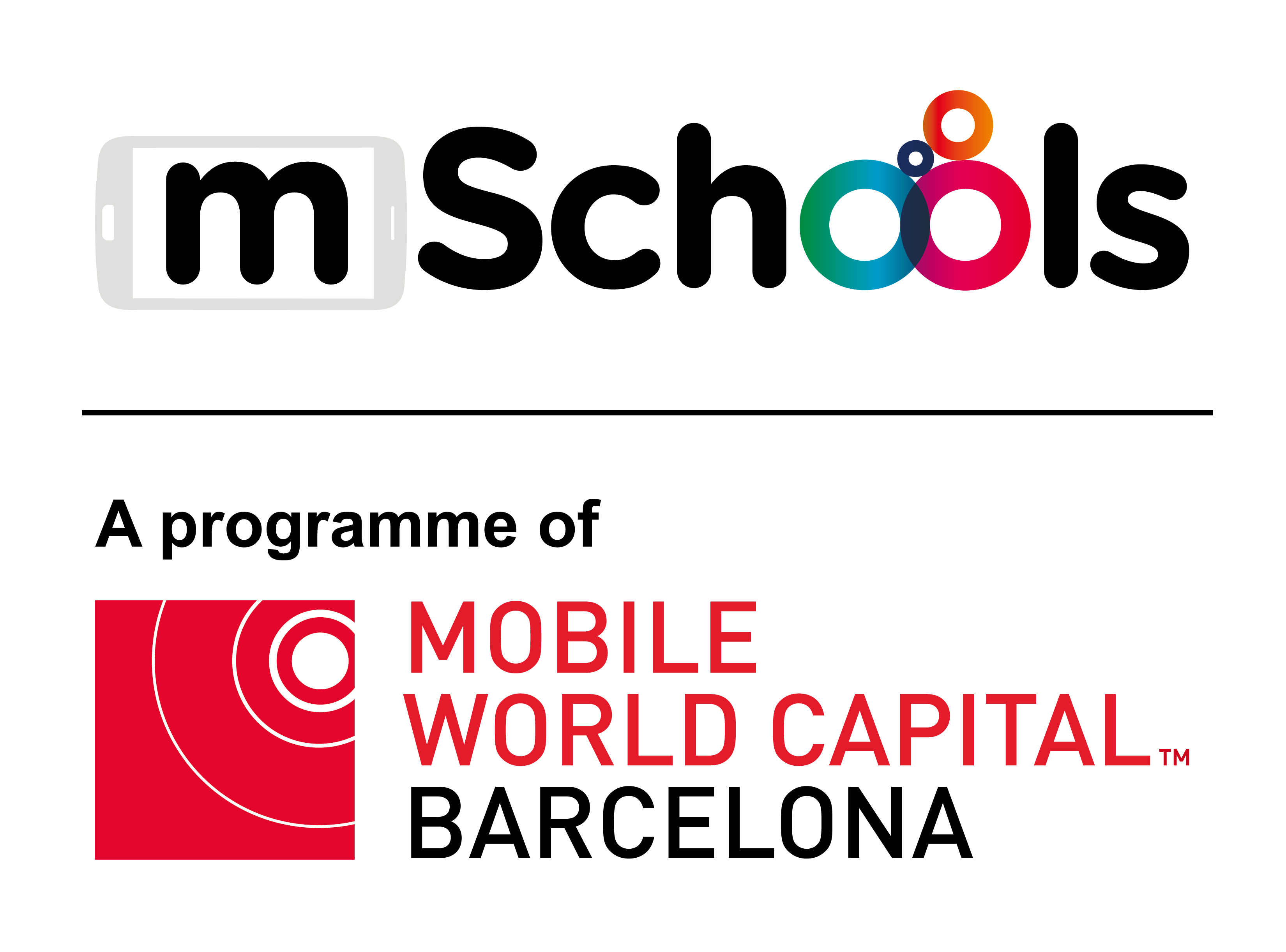 09:00 - 14:00
mSchools Changing Education Together and Mobile Learning Awards
Hall 8, Theatre 1
mSchools Changing Education Together, organized by Mobile World Capital Barcelona, is a one-day seminar for school administrators and policy makers to discuss the role of mobile in education.
With the support of the public and private sector, in this 5th Edition, attendees will hear from mobile education experts and see how other schools address digital transformation.